mayo 4, 2023
Today, consumers have an increasing number of options for how to interact with your brand. These include virtual channels like social media and influencer marketing.
While it's great that technology has provided us with plenty of new methods and marketing tactics, it also means you need to up your game. As a result, customers are placing a higher value on the overall shopping experience than ever before. 
The way your brand presents itself at various touch points is a major factor in conversions. Customer journey optimization works to raise overall customer satisfaction (CSAT) and promotes growth in your business. 
What is customer journey optimization?
Optimizing the customer journey involves mapping out and analyzing every touchpoint in the buying process. You can then improve the buyer's journey by eliminating friction at each of these.
This encompasses all available touchpoints, including digital advertising, content and social media marketing. Customer journey optimization improves processes behind the camera, so to speak, so your brand, team, and products can be the stars of the show. 
Benefits of customer journey optimization
When you optimize the customer journey, you stand to gain several benefits.
Save money
Mapping out the customer journey paints a clear picture of your current marketing and sales strategies. You can easily identify redundancies and remove these by analyzing them from an outside viewpoint. Long story short is that you'll save money on operational costs and labor. 
For example, simple customer actions like order tracking might be better and more efficiently managed by a virtual receptionist, freeing your team up to work on tasks that are more obviously profitable, such as sales.  
Increase productivity
Customer journey optimization helps you cut out the fat. A well-trimmed buying process is much more efficient when it comes to how your team members' time is used. By focusing their efforts on the most valuable touchpoints and prospect interactions, they'll be able to generate more leads and conversions in less time. 
Part of this optimization might mean investing in software that gives the customer more control over their journey. For example, if you offer co-working spaces, you may wish to invest in coworking space management software that empowers users to book and pay for rooms without having to speak to a team member in person or over the phone. 
Better teamwork and collaboration
The results of the 2021 Statista survey shown above found that inter-departmental siloing is the biggest challenge when optimizing the customer journey. This is where customer journey mapping rises to the challenge.
With a big-picture view, those working at the top of the funnel will better understand where their prospects are heading, meaning they're more able to prepare them for their next interaction. Likewise, salespeople working in the middle of the funnel can give feedback on the quality of leads and help prospecting teams adjust their strategies accordingly. 
How does optimization increase customer satisfaction?
Many business benefits arise from customer journey optimization. 
Reduces Friction
Customers may encounter friction at every step of their journey. We're not talking about Newtonian physics that explain how your car grips a road; we're talking about obstacles to conversion that are built into your buying processes.
Customer friction is something you must overcome for the consumer to take the next step. Common causes include:
Lack of empowerment. Do customers have their preferred channels available to them e.g. live chat and self-service options?
Unreasonable/uncertain duration. Are wait times reasonable, and are they communicated to the customer?
Lack of identity. Is the customer known and recognized at each touchpoint, or do they have to repeat themselves along the way?
Lack of transparency. Do customers know what step they're at in the process?
Lack of consistency. Does each interaction fit with your brand and provide a positive overall experience?
Let's take friction caused by duration as an example. You could utilize a service that enables call forwarding or queue callbacks to help lower customer wait times. This would optimize the buyer journey and make it less arduous for the customer. 
An often overlooked tactic is to focus on the obstacle causing the friction rather than the nudge itself. For example, you can make conversions easier so your prospects can sprint their way down the sales funnel.
In the early part of the journey, this might include optimization by way of marketing and communication channels. If your target audience is Gen Z and Millenials, for example, forgo traditional channels and build brand awareness on the social media platforms they use instead. 
There are many eCommerce marketing strategies that can help you optimize interactions and reduce friction.
Focuses on pain points
An optimized customer journey gives consumers a more streamlined experience. Rather than being distracted by unnecessary steps, it ensures just the right amount of interactions and information. 
This type of focused effort from your sales and marketing team means you can spend more time singing the benefits of your products or services. More importantly, it ensures each experience focuses on the specific pain points of your buyer personas. 
Personalizes the customer experience
Part of the optimization process is building customary journey maps that achieve a high level of success. Each one should focus on a different buyer persona. These custom journeys are just one way that optimization personalizes the customer experience (CX).
Are You Ready to Master Social Media?
Become a Certified Social Media Specialist and learn the newest strategies (by social platform) to draw organic traffic to your social media sites.
Click here
Building interactions for each segment's preferred channels increases customer satisfaction. You can also use CRM solutions, customer journey management platforms, and marketing automation to hyper-personalize every interaction. This might range from having live agents and chatbots with access to customer account information to suggesting products your buyers will be interested in. 
How to optimize the customer journey map
1. Define your business goals
Optimizing the customer journey can help you achieve various objectives, but it's best to set your sights on a few specific goals for your business. This will help to guide you.
The following are some examples of business goals:
To stamp out weaknesses or redundancies in the customer journey
To gain more insight through increased customer feedback
To increase conversions at bottlenecks in the sales funnel
2. Define your buyer personas
Buyer personas help you segment your audience according to their attitudes, values, behaviors, and demographic information. The first step is to identify your best buyers and your least valuable customer types.
When building your customer avatars, you should find common factors or indicators to help with optimizing customer journeys and areas like lead qualification. 
3. Pick your target personas
To get started, pick the buyer persona that most closely fits your business goals. If this is your first time refreshing the customer journey, you'll likely want to focus on the personas that represent the best lifetime value. 
4. Start drafting a customer journey map
Now you have a better understanding of who your customers are, it's time to start visualizing the purchasing journey. You need to map out every customer touchpoint or interaction from beginning to end. 
This includes every channel that's used to create brand awareness, from Instagram and Facebook marketing to email newsletters and word-of-mouth referrals. It also includes third-party channels like affiliate marketing and other partner programs.
From here, you can start optimizing and connecting actions to build a customer journey that's robust and efficient. 
5. Start optimizing
With a rough draft of the customer journey in place, you can begin to make alterations and improvements. Eliminate redundant or friction-building interactions, and map out pathways that allow for a seamless transition from one touchpoint to another. Ensure these make sense for the buyer persona involved. 
For instance, when nudging Gen Zers from the brand awareness to the subscription stage, you could focus on social media only. This means eliminating CTAs that involve newsletter subscriptions or inbound calling campaigns for this particular journey. 
6. Use the right tools
By now, you should have a close to ideal journey for each buyer persona. These are optimized when friction is reduced and your team is set up for success. The only problem is that nothing is ideal.
No matter how much you prepare, there will always be room for improvement, so you'll need to arm yourself with the best tools for the job. Customer relationship management software is crucial. Other marketing tools can also help you automate and track each customer's journey.
While you're at it, don't forget about the wealth of digital marketing resources available online. 
7. Optimize, rinse, and repeat
Completing your optimized customer journey map is only the beginning. You'll need to take this process and repeat it for each business goal and buyer persona. Of course, you can use existing maps as templates for building new customer journeys.
Using marketing tools, you should be able to track the success of your freshly optimized touchpoints and overall conversion rates. Use analytics tools and trusty A/B testing to hone in on what's working and what isn't. 
Continue the process ad infinitum and reap the rewards of providing a seamless, frictionless customer experience. 
Optimize the customer journey today!
Businesses like yours desire their operations to run as smoothly as possible. Your customers will hold you to these same standards during the buying cycle. Now, at least, you should have the tools and team to identify what your customers want. 
This is the time to map out and optimize your customer journeys. That is, unless you'd rather wait around while they flock to competitors that offer a painless purchase process. Why not start improving your customer satisfaction levels today?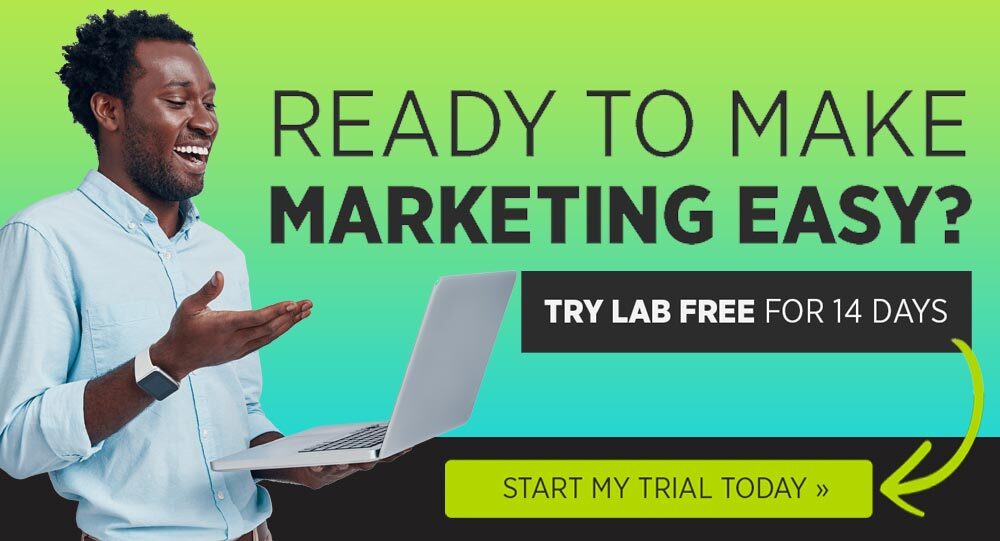 The post Creating a Journey to Customer Satisfaction appeared first on DigitalMarketer.